Best Quality and Best Price Guarantee

Nobody beats our Quality or Prices.
What is the Best Price Guarantee?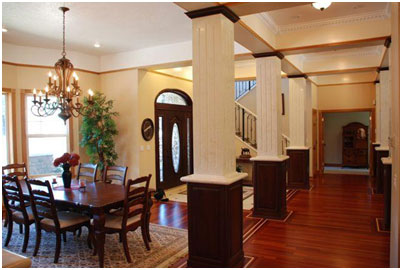 Nu Floor believes getting the floors you want for the best price shouldn't be hard work. That's why we created our Best Price Guarantee-so you can redo your floors with confidence.
If you find the same hardwood or laminate flooring for less, we will refund 110% of the difference.***
What is the Best Quality Guarantee?
Nu Floor knows how important it is to have quality workmanship when your floors are installed.This quality will help to insure the longevity of your flooring.We feel so strongly about this, we guarantee the quality of the workmanship.Please ask store associate for details.****
*** To receive a refund, mail a copy of the competitor's quote with a copy of your Nu Floor invoice to: Nu Floor Attn: Price Guarantee 47 Yorkshire Drive, Toms River, NJ 08753. Price match guarantee is valid within 30 days of purchase. Purchase is considered the date of the first deposit. Competition must be located within 50 miles of Nu Floor. The total quote amount, not individual item costs will be used for the price match difference. Excludes special order, clearance and open-box merchandise, labor and installation, sales tax, rebate and free offers, typographical errors and online purchases.Flooring competitor quotes need to include flooring manufacturer, manufacturer product line, item codes and offer's expiration date.Nu Floor reserves the right to reject any competitive quote that is not legitimate at its sole discretion.Nu Floor reserves the right in its sole discretion to modify or discontinue the Best Price Guarantee or to restrict its availability to any person, at any time, for any or no reason, and without prior notice or liability to you.
**** This Guarantee does not cover damage (in whole or in part) caused by fire, winds, floods, chemicals, other abuse or failure of owners or outside contractors.This guarantee also does not cover customer specific home conditions that include but are not limited to excessive dryness, as well as, excessive moisture from humidity, spillage, migration through the substrate, wall or any other source. This warranty also excludes any damage to materials due to ordinary wear and tear, faulty construction of the building, separation of concrete substrate, settlement of walls or of water-based materials used on the floor.